Underground Metal Detector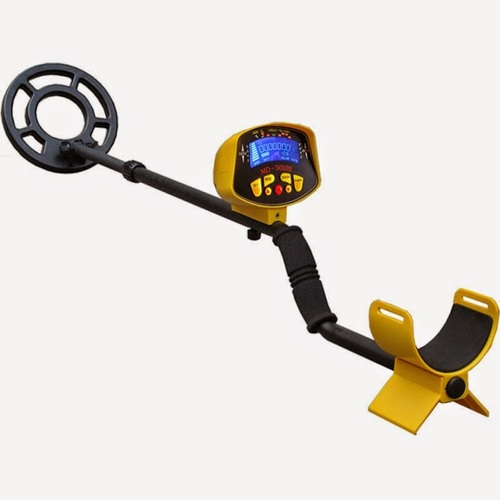 Underground Metal Detector
Product Code : GBG-SE-GMD-1
Description
This high performance unit harnesses the power of advanced technology provide with ground balance function to measure ground mineralization and adjust itself for optimum operation, addiction the metal type mode identify the detected subject in ferrous or non-ferrous metal , Enhance the detection depth & accuracy effectively. AR924 is easy to operate, in order to take full advantage & functions of metal detection.
Features
Metal scan & Metal type mode switchable
Metal & mineral detection
Ferrous & Non-ferrous metal discrimination
Auto calibration when turn on
Manual Eliminate Mineralization
Speaker indication
Headphone jack option
Low battery indication
LED back light option
Lead wire disconnection alarm
Specifications
Manual Eliminate Mineralization
Ultimate sensitivity
Large 10" scan surface
Self-calibrating
Biggest Explore Depth : Detect Coins to 15 Inches and more
Explore Mode:Ground Balance/Discrimination
Signal Frequency:710kHZ±2kHZ
Explore Frequency:419kHZ±2kHZ
Auto Power Shut Off :Ok
Low
Battery
Indication:OK
Power:6*1.5V AA battery
Low power: 7.2+0.2V
Stand-by current:40MA
Applications
Underground Metal Detector MD-3010 can be used as following:
Security checks and public security departments rapid searching
detecting raw materials, fuel and metal debris in food
detecting metal objects in mail and baggage
detecting underground pipes, cables
Archeology, prospecting gold, silver treasures and mineral metals which are hidden underground.
G. B. G. ENGINEERING TOOLS
B-64/C, Shyam Park Extn., Sahibabad, Ghaziabad - 201005, Uttar Pradesh, India
Mr. Ghanshyam Swaroop Saini (Partner)
Mobile :+919810081215, +919650733846, +919654182216
Mr. Bhagwan Swaroop (Partner)
Mobile: +971-50-9776168